Warm Congratulations On July 1 "Binhei Cup Basketball Competition"Preparations For The Meeting
To welcome the arrival of the "July 1" Party Building Festival and enrich the amateur cultural life of employees, on the afternoon of June 12, under the support of the Administrative Committee of Binhe Science and Technology Park of Jining High-tech Zone, Qing Qiyi co-organized by China Coal Group " The Binhe Cup Basketball Game "preparatory meeting was held in Xie Hualiang Party Building Studio. The heads of several key enterprises including China Coal Group, Mingde Machinery, Fengshen Logistics, Lane Optoelectronics, Dongyu Machinery, Kolsen Hydraulics, and Guoneng Power attended the meeting. China Coal Group Deputy General Manager Han Yong of Party Affairs , represented the group. The meeting was hosted by Xie Hualiang, Minister of Investment Promotion of Binhe Science Park.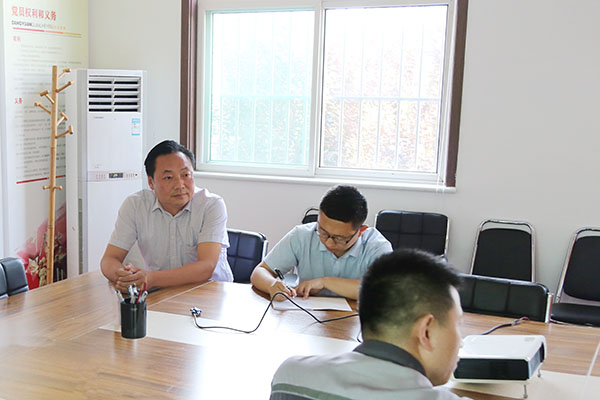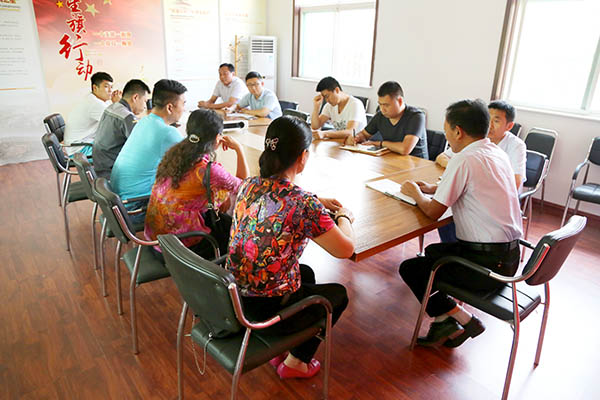 At the meeting, Minister Xie read out the implementation plan of the basketball game. The plan clearly defined the purpose of the organization of the event, the purpose of the event, the slogan of the event, and determined the specific time of the game, the venue of the competition, the setting of the event award, and the rules of the event. . It is reported that on the 1st of July, the Binhe Cup basketball match will be held on June 24 in the National Energy Power Basketball Hall. By then, many large-scale key enterprise basketball teams in the high-tech zone will show their style.
Finally, Minister Xie once again stressed the importance of this competition. He pointed out that this basketball game is part of the activities of the Park's July 1st celebration. It has enriched the cultural and sports life of employees in the park and promoted mutual exchanges between enterprises. Positive significance. He asked all participating organizations to organize meticulously, adhere to the principle of "friendship first, competition second", carry forward the spirit of sports competition, match style, level of competition, in the course of the game, respect the referees, respect their opponents, fight a civilized friendship the match of!