Warmly Welcome Jining Tourism Association Leaders To Visit China Coal Group Yuangu Tourism Company For Inspection
On the morning of May 16th, Jining Tourism Industry Association Secretary General Wang and Head of market section chief and other leaders visited the China Coal Group for the inspection on the cooperation between the Jining Tourism Industry Association Tourism Commodities Branch and the China Coal Group Branch Yuangu Tourism Company E-commerce platform.The relevant issues were investigated and directed by China Coal Group Deputy General Manager Han Yong, Deputy General Manager Fan Peigong, Office Director  Zhu Xi,  Yuangu Travel Company General Manager Niu Zhihui and other leaders.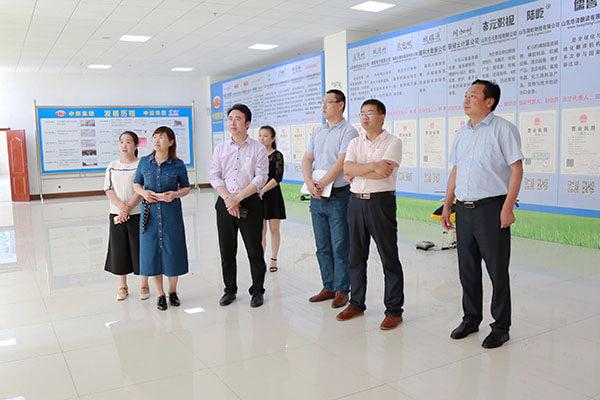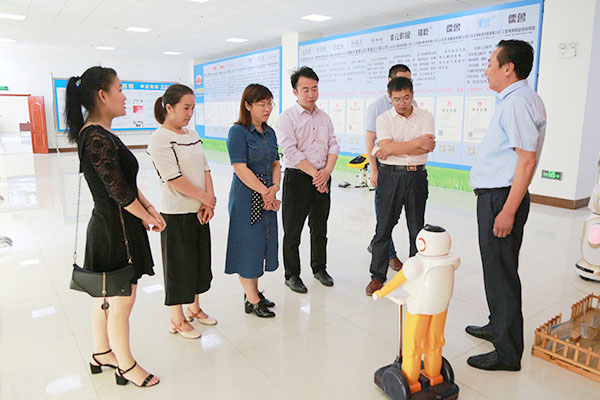 Secretary-General Wang and his party visited China Coal Group Cultural Exhibition Hall, Yuangu Tourism Company, Film and Television Company, E-commerce Company, Cross-border E-Commerce Company, Software Technology Company, etc., visited China and South Korea on China Coal Group in e-commerce, cross-border The overall development of e-commerce, e-commerce platform construction, software development, tourism, film and television and other fields was introduced to leaders in detail. Niu Zhihui, General Manager of Yuangu Tourism Company, traveled to Yuangu Tourism Company and Jining Tourism Industry Association. The preliminary preparations for the cooperation of the club e-commerce platform were introduced, and the specific docking of the contract work was carried out.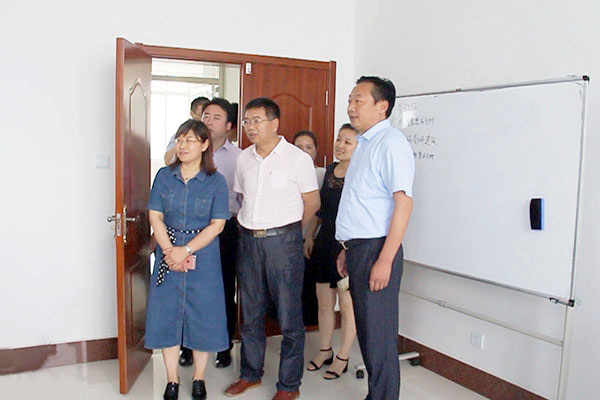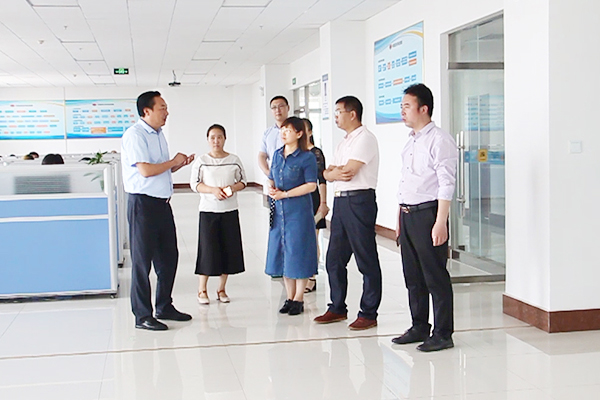 It is reported that May 19 is China Tourism Day. The theme of this year's Tourism Day is "Global Tourism and a Better Life". In accordance with relevant national requirements, Shandong Province will set up a branch venue in Beiing Lake, Jining, and organize a number of tourism promotions. At that time, China Railway Group's Yuangu Tourism Company will formally sign an e-commerce platform cooperation agreement with the Tourism Products Sub-committee of the Jining Tourism Industry Association. The travel industry platform (www.1youw.com) under the Yuangu Tourism Company will be the city's tourism product. Enterprises to provide free e-commerce platform services, welcome the majority of tourism commodity enterprises actively settled!
Through the visit, Secretary Wang expressed his satisfaction with the preparatory work for e-commerce platform cooperation and fully recognized the future development prospects of a travel industry peer platform (www.1youw.com). She stated that China Coal has rich experience in developing online e-commerce platforms. A travel industry platform can finely regulate the tourism market, realize the paperless tourism industry, and make travel products reach the terminal consumption in a convenient and real-time manner. The next step can better help the city's tourism industry to integrate resources, reduce costs, improve operational efficiency and service quality, and enable all parties involved to achieve resource sharing and win-win markets.
President Han expressed his thanks to leaders of the Jining Tourism Industry Association for their strong support for the development of the China Coal Group and the Yuangu Travel Company. Next, we will use the Internet travel platform (www.1youw.com) to make full use of Internet thinking. Optimize the entire industry value chain in "Smart Travel" to better promote the optimization and upgrading of tourism products and services, and make positive contributions to the development of the national tourism culture industry!