Warmly Welcome Shandong Economic And Information Commission Leaders To Visit China Coal Group For Inspection
On the afternoon of April 12, Shandong Province  Economic and Information Commission Information Promotion Department researcher  Zhang Wei, Shandong Industrial Internet Industry Alliance Liu Zhaoyuan, Liu Changqing, the Dr. China National Institute of Information and Communication, Dr. Yang Nan, Yuan Lin accompanied by leaders of  Jining City Economic and Information Commission Investigators Wang Youbing and Wang Liang, Deputy Chief of the Information Promotion Section of the Municipal Economic and Information Commission conducted field investigation and research on the development of our group's industrial Internet.  China Coal Group Chairman and General Manager Qu Qing, China Coal Group Deputy General Manager  Li Zhenbo,  Deputy General Manager Fan Peigong, Party Committee Deputy Party Secretary Guan Chenghui and other leaders accompanied the reception.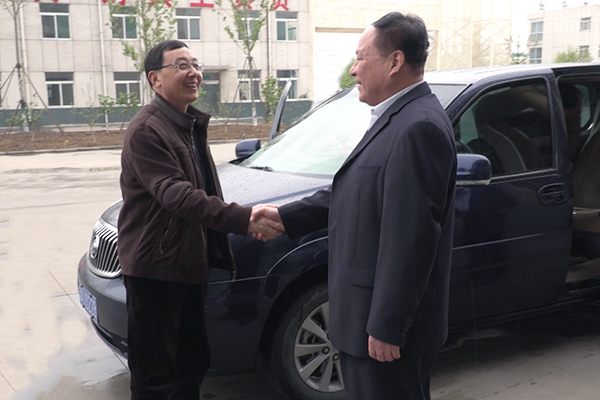 The visiting leaders visited the China Coal Group Cultural Exhibition Hall under the leadership of Chairman Qu. During the visit, China Coal Group Deputy General Manager Li Zhenbo introduced the Group's E-Commerce, Cross-Border E-Commerce, Smart Equipment Manufacturing, Software Development, Big Data, And Cloud Computing. The development achievements and future development plans of various industries were introduced in detail, and the achievements made by China Coal Corporation through the creation of an industrial internet platform to boost the transformation of enterprise informationization were highlighted and highly evaluated by the leaders.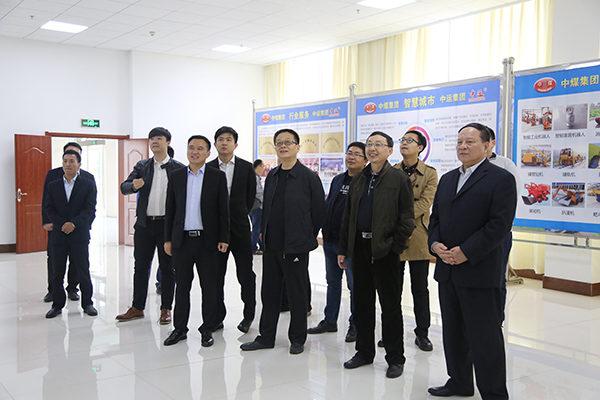 In recent years, China Coal Group actively responds to national policies, accelerates the development of intelligent terminal industries, actively promotes industrial transformation and upgrading, and invests in the establishment of China Coal Intelligent Robot Industrial Park. Through the introduction of foreign robot advanced technology concepts, it develops high-end intelligent products suitable for China. Currently, it has successfully developed a variety of high-end intelligent products such as industrial intelligent robots, restaurant service robots, smart home robots, entertainment robots, fire fighting robots, high-tech drones, 3D printing equipment, and intelligent security equipment, which has greatly stimulated the southwest of Shandong Province. The rapid development of the intelligent terminal industry in Shandong Province!
At the same time, the Group adhered to the development strategy of "manufacturing and integration of the Internet", vigorously developed the e-commerce of the industrial supply chain, and successfully transformed from the traditional sales model to the modern e-commerce sales model, becoming the nation's successful transformation of the traditional enterprise through the e-commerce information industry. Industry model, walking in the forefront of the development of the national information industry, has been rated as the Ministry of Industry and Information Technology integrated innovation demonstration enterprise, 2016 China's integration of innovation and innovation award, Shandong Province integration management system through standard pilot enterprises, Shandong Province electronic Business model enterprises, outstanding e-commerce companies in Shandong Province, Jining City, the integration of key demonstration and foster enterprises, etc., have made outstanding contributions to promoting the deep integration and development of the national informatization and industrialization.