China Coal Group Was Invited To YiSou Technology 2018 The Second Session International Trade Conference
On the afternoon of April 10, 2018 The Second Session International Trade Conference hosted by the Bureau of Commerce of Jining City and organized by Yisou Information Technology Co., Ltd. The Conference  was held in Jining City Rencheng District's SME Service Center. The principals of the city's key foreign trade companies and cross-border e-commerce platforms participated in the meeting. Shandong China Coal Group Cross-Border E-Commerce Companies Sales manager Zhang hang on behalf the Group participate in the Conference.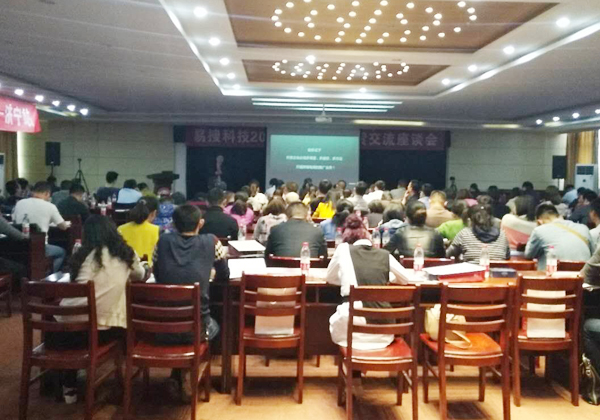 The theme of the conference was cross-border marketing in the new era. The conference invited Zhu Yaan, a senior lecturer in training for foreign trade express trains, as the guest speaker. Experts elaborated on new issues from four aspects of China foreign trade marketing, four pain points of cross-border e-commerce operations, business ideas that business owners should have, how to conduct fine management of foreign trade, and cross-border e-commerce marketing black technology. How did the era better conduct cross-border B2B marketing, and the wonderful speeches were warmly welcomed by the participating entrepreneurs.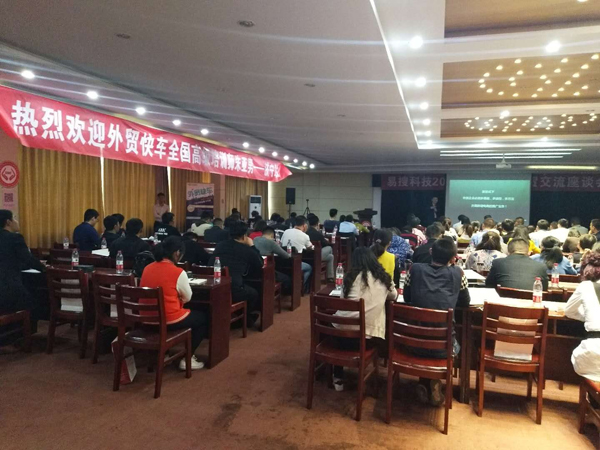 At the meeting, the delegates of our group actively participated in exchanges and interactions, and shared with everyone the outstanding achievements made by China Coal Group in cross-border electronic commerce and the valuable experience gained in actual foreign trade work. It was well received by the majority of trainees and foreign trade experts. Greatly improved the corporate image of China Coal Group!
In recent years, China Coal Group has actively responded to the policy of foreign exchange earning through exports, vigorously expanded overseas markets, and developed cross-border e-commerce trade, and registered "China Coal" in 37 countries and regions including the European Union, the United States, Russia, the United Kingdom, Taiwan, Indonesia and Israel. "Trademarks, and the use of the trademark rights of China Coal in 28 member states and the United Kingdom, Taiwan, Macau, and Singapore, have effectively opened up the international market and promoted the rapid development of our cross-border e-commerce. At present, the Group's products are sold well in 151 countries and regions, with 480,000 customers worldwide. They were rated as cross-border e-commerce integration innovation model enterprises by the Ministry of Industry and Information Technology, and cross-border e-commerce key enterprises in Shandong Province. They have been highly praised by leaders of the country, provinces and cities. Evaluation!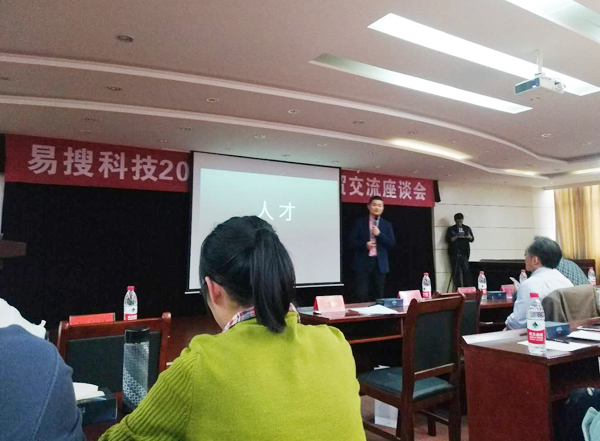 In 2018, China Coal Group Cross-Border E-Commerce Company will closely follow the international economic situation and China's development strategy of "One Belt and One Road", seize opportunities and implement them in an all-round way, making the Group's cross-border e-commerce bigger and stronger, and actively promoting the independence of China's coal industry. While making the brand's international competitiveness, it will make more positive contributions to the development of China's cross-border e-commerce!